I've dug for dinosaur fossils in western Colorado's flatlands, and I've dished with supermodel Christy Turlington about her dry skin and the goddess within.
I've toured Highclere Castle—of Downton Abbey fame, and I've joked with world-class violinist Nadja Salerno-Sonnenberg about why being a musician is better than working the Lincoln Tunnel tollbooth (most days).
I've chatted with inspirational author Marianne Williamson about getting older (don't worry about wrinkles—just live your best life!). I've celebrated Lunar New Year in Singapore and sampled its multi-cultural delicacies.
And then I've related all that information and experiences to millions of magazine readers.
Whether a magazine-article assignment explores how to banish the blues with yoga or delves into the nitty-gritty details of lowering your carbon footprint, I'm up to the task. Waxing poetic on topics as varied as opera, holistic spas, or walking a pilgrimage route is my specialty.
Magazine Writer and Editor
One reason I love magazines so much is that a world of diverse ideas and knowledge is curated and condensed into each issue. As a writer, I interview experts in their field—from meditation gurus to wildlife experts, from cardiologists to master chefs—which opens up a vast horizon of subjects that I'm excited to share with readers.
I've written more than 225 articles for magazines and online platforms, yet I'm well-versed in the editorial side of magazine publishing as well. I've worked as an editor, copyeditor, or proofreader for numerous publications, including Colorado-North Review literary magazine, a trade quarterly for RE/MAX realtors, the arts publication Bravo Boulder, and several consumer magazines, including Delicious Living, Natural Home & Garden, Yoga Journal, and Vegetarian Times.
Travel
Sustainable lifestyle
Yoga
Food and cuisine
Natural healing
Diet and nutrition
Green building
Spas
Organic foods
Meditation and spirituality
Performing and visual arts
Alternative energy
Pilgrimages
Outdoor adventure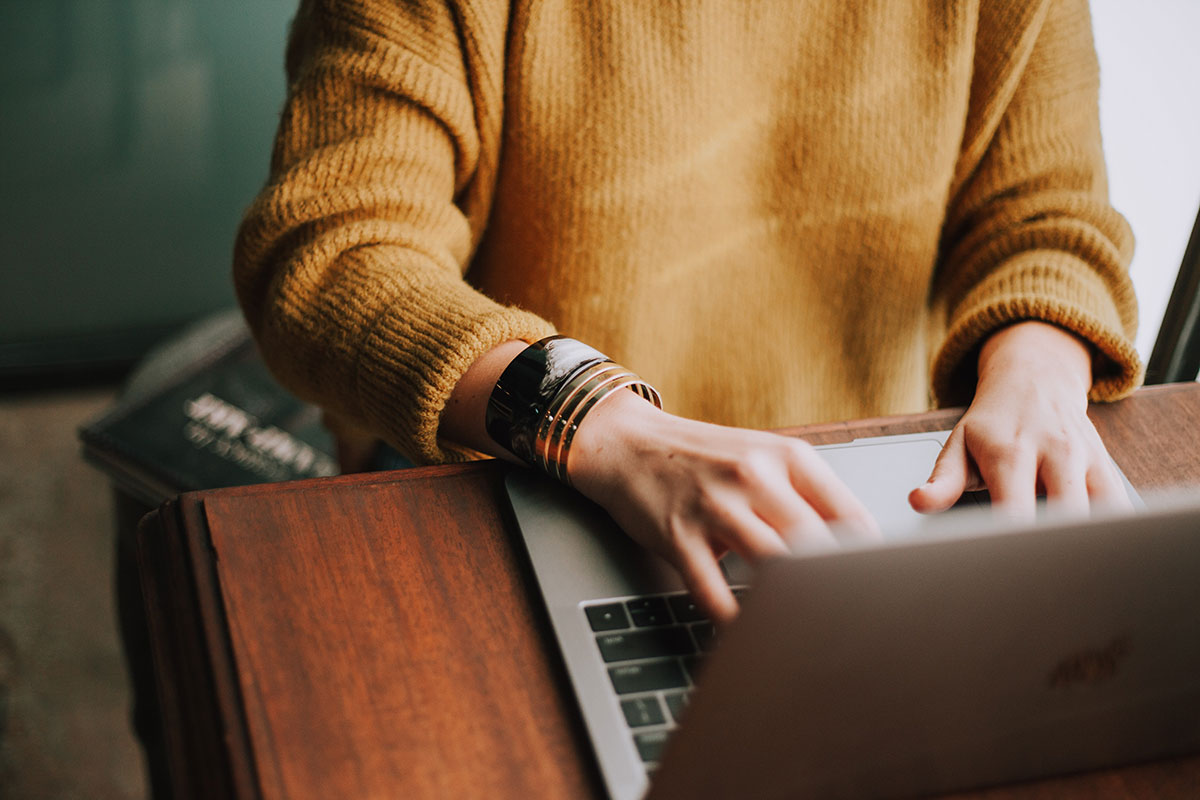 I've learned a lot about the niche content of each magazine where I've been on staff. At Delicious Living, a national, value-added magazine for natural-foods store shoppers, I learned a lot about healthy diet and lifestyle, herbal remedies, natural skin care, and alternative/complementary medicine, including Chinese medicine, Ayurveda, and Western herbalism.
At Natural Home & Garden, I delved into green building, eco-conscious travel, the hazards of plastics, recycling, indoor air quality, and organic and biodynamic gardening and farming. And when I edited and wrote for Bravo Boulder, I wrote features about the visual and performing arts, including coverage of the Boulder Philharmonic, the orchestra I played in at the time.
As a copyeditor and proofreader for Yoga Journal, I discovered the various schools of yoga and meditation, and I learned to spell the names of yoga poses in Sanskrit: Virabhadrasana (Warrior Pose), Vrksasana (Tree Pose), and my personal favorite Ardha Chandrasana (Half Moon Pose).
I've Written for These Magazines
AAA EnCompass (Colorado)
Bravo Boulder
Colorado Homes & Lifestyles
Delicious Living
Experience Life
Gaiam.com
GoWorldTravel.com
GreenWala.com
Herb Companion
Healing Lifestyles & Spas (HealingLifestyles.com)
Heart & Soul
Islands
Let's Live
Natural Health
Natural Home & Garden
Natural Solutions (formerly Alternative Medicine)
Opera Colorado's Ovation!
Organic Spa
Utne Reader
Vegetarian Times
Whole Foods Magazine
Yoga Journal
"Laurel Kallenbach's writing is beautiful and fluid, her work is always on time, and her facts are spot on. She's a first-class journalist with integrity."

Editor in Chief, Natural Home
"Laurel Kallenbach's writing is beautiful and fluid, her work is always on time, and her facts are spot on. She's a first-class journalist with integrity."

Editor in Chief, Natural Home
Read Samples of My Articles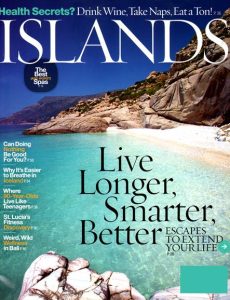 "Eating Up Jamaica"
Islands
A visit to Jamaica's Portland Parish highlights the island's food traditions: Blue Mountain coffee, indigenous dishes cooked by the Maroons (escaped slaves turned freedom fighters), and Euro-Caribbean cuisine from local organic farms.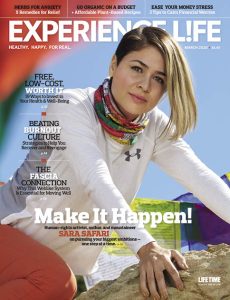 "Migration Stations"
Experience Life
I researched six bird-watching hot spots where people flock to witness annual migrations. I was amazed to learn about these avian feats of endurance.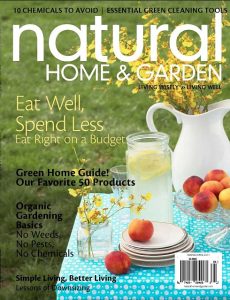 "Have Your Fish & Be Healthy Too"
Natural Home
Three eco-chefs divulged their best sustainable seafood recipes. I met them at the Cooking For Solutions event at the Monterey Bay Aquarium, where I directed the photo shoot.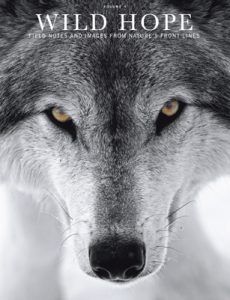 "911 for Wildlife"
Wild Hope
The Animal Help Now smartphone app connects you to nearby wildlife experts in an emergency. Since writing this, I've used the app to help sick or injured deer, rabbits, and a fox.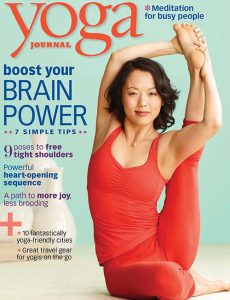 "In the Mood"
Yoga Journal
Every yogi gets stuck in a rut and temporarily loses the desire to practice. My article offers 17 tips for rekindling your passion for yoga.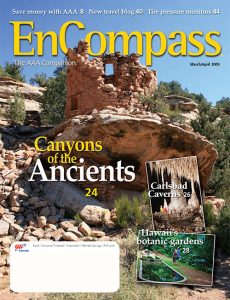 "Wish Fulfillment"
Encompass (AAA Colorado)
My brother and I had a blast digging for dinosaurs in western Colorado and reliving childhood travel memories. (I shot the cover photo of Painted Hand Pueblo for Four Corners Colorado trip several years before.)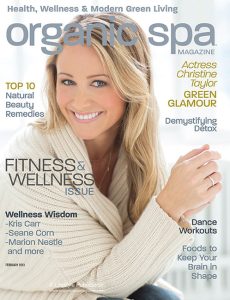 "Downton Abbey with a Spa"
Organic Spa
A fan of Downton Abbey, I stayed at Tylney Hall, an English manor house with a history that parallels that of Highclere Castle, the film location for the hit British TV series.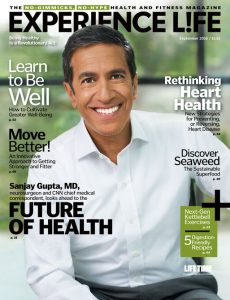 "The Path to Mobility"
Experience Life
I chronicled my saga with a rare disease in my hip and how I used visualization to recover after multiple surgeries.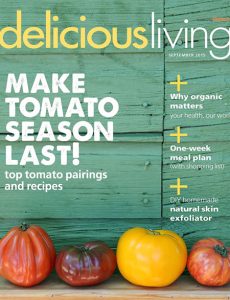 "Fragrant Flavors of Singapore"
Delicious Living
The tiny island of Singapore is a melting pot of Chinese, Indonesian, Malaysian, and Indian flavors. I adapted recipes from restaurants—along with some secrets from the kitchen of my Singapori guide's mother.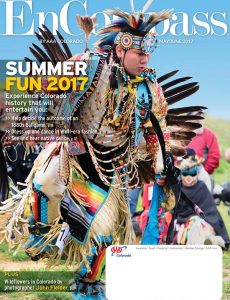 "Christmas Magic in the Old World, and the New"
Encompass (AAA Colorado)
I highlighted Denver's Christmas market and one held in Esslingen, Germany, for 500 years. Research required me to drink Glühwein (mulled wine) in both countries.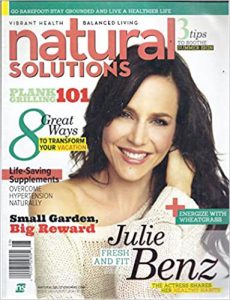 "Embrace Your Curves"
Natural Solutions
Women who do yoga have better self-esteem, studies show. I've often felt self-conscious in yoga classes, but the practice always bolsters my confidence—at any weight.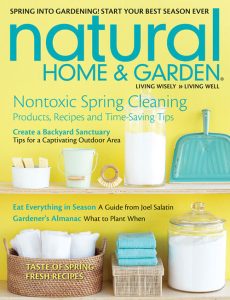 "Back to the (Switzer)Land"
Natural Home & Garden
Visiting farms and vineyards in Switzerland was a culinary delight, especially for cheese lovers. Agritourism supports small family farms and encourages visitors to eat and shop locally.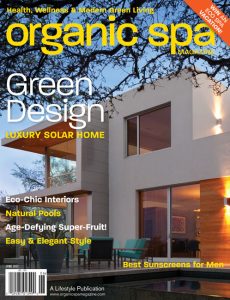 "Caribbean Hot Spas: Island Renewal"
Organic Spa
The Palms Turks and Caicos resort (formerly Regent Palms) overlooks breathtaking Grace Bay—and its secluded spa offers a relaxing getaway.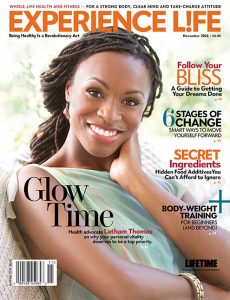 "No Child Left Inside"
Experience Life
Some of my best childhood memories are of family camping trips, so it was fun writing about ways to get kids outside and engaged with the natural world.
"Shaker It Up"
Natural Home
A house doesn't have to look "earthy" to be green. Inspired by Shaker and colonial architecture, this upstate New York home uses modern, energy-saving technology and creates a nontoxic environment with clean indoor air.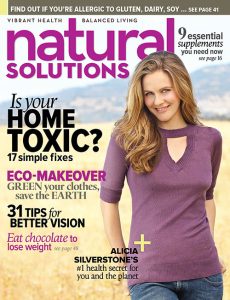 "Rest Assured"
Natural Solutions
The foundation of healthy sleep is your bed. After researching chemicals in mattresses, I sleep better knowing the truth about harmful fire retardants.
"Laurel Kallenbach truly has a way with words. I've hired her to write for several arts publications and newsletters over the years, and she always finds creative ways of making any topic exciting and accessible."

Director of Marketing, Opera Colorado; CEO at The Center on Colfax