I rarely host guest bloggers, but creativity coach and world traveler Cynthia Morris offers inspiring advice about how to travel with all your senses. Treat yourself to a unique travel experience—whether it's to the next town or across the globe—by following Cynthia's joyful tips about Slow Travel. —Laurel
by Cynthia Morris, Original Impulse
I lead a workshop in Paris and elsewhere called Capture the Wow. Unlike tours or classes that teach you how to paint or draw, Capture the Wow is a playful invitation to become unabashedly receptive to the delights that surround us every single day, whether at home or away. Basically, I help people lure out their inner artist in a city devoted to art. What could be better?
I've been traveling this way for so long, it would be hard to imagine not setting out with a notebook (or two) in hand. I have shelves full of my sketchbooks, resplendent with stories, shapes, color and memories. It's easy to whip one out to recall a special moment or share it with a friend. Sure, I could do that with a photo but it's not the same.
But beyond the sketchbook, what does it mean, exactly, to travel as an artist? As I prepared to take my artist to Japan (I'm there now!), I set the intention that this was a trip for my artist. That I would come home with insights and inspiration for my art and my life.
In addition to the intention, I also practice the following approaches when I travel, and invite you to as well. I invite:
Openness to synchronicity and random surprises rather than being attached to an overly-full agenda.
• Willingness to adopt a slower pace, perhaps even stopping to take things in more deeply.
• Using the sketchbook more often than your camera to capture things that move you.
• Veering off the well-worn path offered in popular guidebooks.
• Bringing out the camera selectively, perhaps using a theme or photo prompts.
• Reflecting on experiences and how they contribute to our art.
• Seeking out local artists and artisans.
This ability to tap into the wonders of the world is what allows artists to make art, musicians to compose great symphonies, and photographers to see what the average person misses.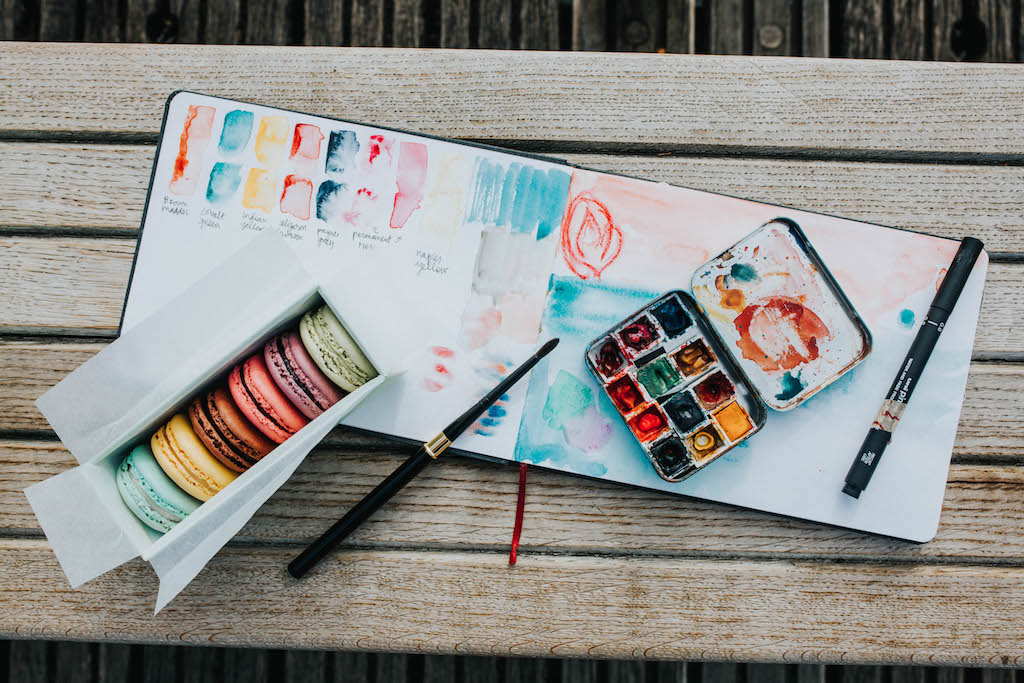 For the first time in 19 years, I took time off completely from work to go to Japan. No clients, no classes, no writing. I wrote this in advance of leaving so I could still keep my promise of sending a bi-weekly newsletter. I'll be filling sketchbooks, writing daily haiku, and making watercolor postcards. I can't wait to see what inspiration and actions come from this time of traveling with my artist.
What helps you travel like an artist? Leave a comment on Cynthia Morris's Original Impulse blog.
Bring out your artist by traveling with Cynthia Morris in 2018! Spaces are filling up for Orvieto, Italy in May, and Paris, France in June. Treat your artist to a life-changing artful adventure!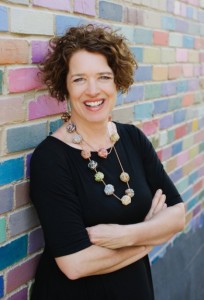 Cynthia Morris, Certified Professional Coach, is an author and illustrator who has spent 16 years coaching writers and artists through the process of unlocking their creative genius. She created Original Impulse to help people organize their creative ideas and develop processes that help them put more work out into the world. Cynthia helps creative people finish projects that matter.
Copyright 2017 Cynthia Morris. Visit http://www.originalimpulse.com  and finally start enjoying your creative talents.